Greater Los Angeles Zoo Association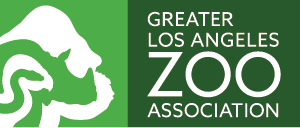 Founded in 1963, the Greater Los Angeles Zoo Association (GLAZA) is a non-profit organization whose primary role is to seek and provide financial support for animal welfare, animal species conservation, capital projects, Learning & Engagement, community outreach programs, and marketing at the Los Angeles Zoo, and GLAZA's operations. GLAZA's additional functions include membership sales and relationship management, special events, site rentals, customer service, publications, and volunteer training and management. There are currently over44,000 GLAZA member households and a volunteer corps of over 700.
Mission
To serve the community, we will create an environment for recreation and discovery; inspire an appreciation of wildlife through exhibitry and education; ensure the highest level of animal welfare; and support programs that preserve biodiversity and conserve natural habitat.
Vision
We will leverage the diverse resources of Los Angeles to be an innovator for the global zoo community, creating dynamic experiences to connect people and animals.
Our Role
As the Zoo's nonprofit advocate and partner, GLAZA commits to provide financial and mission support to the Zoo and its programs; raise public awareness about the Zoo; enhance the visitor experience; and steward the investments of visitors, members, and donors.
GLAZA President
Tom Jacobson
GLAZA Administration
Janet Dial, Vice President Institutional Advancement
Dawn Petersen-Amend, General Counsel
Sara Rodriguez, Vice President, Operations and Events
Gretchen Humbert, Vice President, Chief Financial Officer
Lisa Correa, Director of Membership
Kirin Daugharty, Director of Volunteer Programs
Board of Trustees
Officers
Brian Diamond, Chair
Erika Aronson Stern, Vice Chair
Gregory D. Fuss, Treasurer
Phyllis Kupferstein, Secretary
Other Trustees
Courtney Appell
Michael Armstrong
Alma Banuelos
Esther S.M. Chao
Vivian Chow
Malissia Clinton
Marlyn Day
Wendy Denham, M.D.
Robert J. Ellis
Justin Enbody
Sam Enoch
Heather Evans
Alfred Fraijo, Jr.
Cassidy Horn
Randy Hua
Tyler K. Kelley
Anthony L. Kitchener
Richard Lichtenstein
Alan G. Lowy
Betty White Ludden (1974-2021)
Patricia Liu McKenna
Steve O'Connell
Elisabeth Hunt Price
Naomi K. Rodriguez
Marc L. Sallus
Patricia Silver
Slash
Jay Sonbolian
Madeline Taft
Franco Terango
Ellia M. Thompson, Esq
Laura Wasserman
Jennifer Thornton Wieland
Matthew Wilson
Trustees Emeriti
Lloyd A. Levitin, Mrs. John F. Maher, Thomas R. Tellefsen, Polly Turpin
Ambassadors
Dr. Evan Antin
Lance Bass
LouAnne Brickhouse, Conservation Ambassador
Jackie Chan
Julie Chang
Leila George
Carolyn Hennesy
Charley Koontz
Lisa Ling
Joel McHale
Ruben Rojas
GLAZA Financial Statements