Membership Ambassador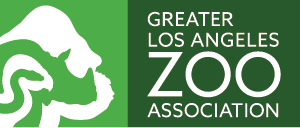 Title: Membership Ambassador (Part-Time / Non-Exempt)
Division: Membership
Reports to: Membership On-Site Sales Manager and On-Site Sales Supervisor
Compensation: $17.29 per hour
Basic Functions
Under the direction of the Membership On-Site Sales Manager/Supervisor, provides service to the public and members through the front entrance, Membership Booth as well as other locations within the Zoo.
Essential Responsibilities
Actively works to sell memberships to Zoo visitors.
Provides quality customer service to members.
Assists prospective members with the selection and purchase of GLAZA memberships.
Utilizes selling techniques to upgrade membership levels.
Answers questions on the telephone and in person regarding memberships, lost cards, renewals, member reservations, general Zoo information and complaints. Completes appropriate paperwork for changes to the member/donor database.
Provides quick and accurate information to the public.
Assist members with member reservations, canceling reservations, exchanging reservations for another day and time.
Assisting members upon entry with direction to the timed cueing line as well as issuing day passes and making same day timed reservations (if available).
Staffs members' only entrance at the Zoo's front gate. Responsibility includes matching member card with photo identification.
Assists with the on-site distribution of membership marketing materials.
Staffs member events.
Performs other duties, as assigned.
Skills, Knowledge and Abilities
A minimum of a high school diploma, plus experience in sales and/or customer service.
Demonstrated ability to relate well to the public in a friendly, helpful and professional manner in a variety of circumstances.
Demonstrated skills in listening perceptively, conveying sensitivity and awareness to members and prospective members.
Demonstrated ability to remain calm and thoughtful when handling guest and member complaints.
Ability to work in a fast-paced, changing environment.
Ability to handle routine administrative projects with consistency and accuracy.
Ability to process cash, checks and credit card receipts accurately and with integrity.
Demonstrated ability to handle confidential information given by members.
Integrity and high standards of professional conduct.
Strong interpersonal and organizational skills.
Exceptional verbal and written communication skills. Strong attention to detail.
Demonstrated ability to remain in a stationary position and focus on a computer screen for extended periods.
Ability to meet and greet the public on varying terrains, such as surfaces with inclines, and to maneuver on paved and unpaved surfaces in different climatic situations.
Demonstrated ability to routinely move around Zoo grounds.
Demonstrated ability to lift twenty-five pounds using proper safety techniques.
General computer literacy and knowledge of various software programs including word processing and database.
Bilingual (English/Spanish) skills preferred.
Willingness to work weekends, holidays, early morning and evening events and trainings as required. Ability to regularly work 12 to 19 hours per week. Ability to work all GLAZA galas.
About GLAZA
GLAZA is the independent, nonprofit support organization of the Los Angeles Zoo. We manage seven essential departments, including development, membership, special events, site rentals, marketing, publications and volunteers. GLAZA provides a dynamic working environment in which duties and responsibilities may change. Employees are expected to be flexible and responsive to changes in the scope of their duties. All employees are expected to be familiar with and adhere to GLAZA's Personnel Policies and Procedures.
GLAZA is an Equal Opportunity employer and is committed to fostering diversity in its staff and Board of Trustees. Applications are encouraged from all persons, regardless of their race, color, ancestry, religious creed, national origin, sex, sexual orientation, gender identity, gender expression, medical/physical/mental condition, pregnancy/childbirth and related medical condition, age, marital status or veteran status.
IMMEDIATE RESPONSE REQUIRED: To be considered, applicants must email:
No phone calls or agencies, please.