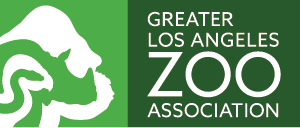 Title: Major Gifts Officer
Division: Advancement
Reports to: Associate Vice President, Development
Status: Full-time, exempt
Position Overview
The Major Gifts Officer oversees and coordinates all facets of the Safari Society, defined as annual donors at $1,500 and above. This individual is responsible for building, identifying, cultivating, setting strategies, and stewarding individual donors to GLAZA who have the capacity and interest to belong to the Safari Society. This includes setting up meetings, events, renewal and other mailings and solicitations, including upgrade opportunities. The Major Gifts Officer has direct responsibility for meeting a significant portion of GLAZA's annual budget and participates in all aspects of the gift cycle.
The Major Gifts Officer is responsible for envisioning and implementing a diverse calendar of events, special activities and cultivation opportunities for current and potential donors to the Safari Society, including working with the Director of Membership on upgrading upper-level Membership Club donors. This position also works with GLAZA Trustees, as well as the GLAZA Trustee Chair of the Safari Society, to establish more recruiting events, promote upcoming events, encourage more donors to join this program and to be an ambassador for the program in the community.
Additionally, the Major Gifts Officer works closely with the entire Development team, to identify Safari Society donors who might also be qualified as major donors. Cultivation of these donors will be in tandem with major gifts strategies, as determined by the Development team.
Essential Functions:
Develop cultivation, solicitation and stewardship strategies for individual donors, including phone calls, personal visits and on-site tours
Work to build the program by 10% each fiscal year
Actively engage in establishing and strengthening long-term relationships with individuals which will result in helping to build a major gifts pipeline as Safari Society donors are moved up the donor ladder
Advance the Zoo's and GLAZA's interests by identifying sources of private support, and by maintaining strong communication ties with donors and prospects
Work within the Moves Management System of Raiser's Edge
Essential Responsibilities:
Safari Society:
Manage the Safari Society, a comprehensive annual giving program. Oversee the conception, development and positioning of the Safari Society each fiscal year and create annual income and expense budgets for program.
Actively cultivate prospects, both on and off the Zoo campus.
Develop successful strategies for Safari Society gift solicitations, which might include Trustee volunteers, the President, Zoo Director, Vice President Institutional Advancement, Associate Vice President of Development, the Development team, and Zoo staff.
Manage the Safari Society income and expense budgets and work with the Development Coordinator on the fulfillment of donations to Safari Society and accompanying benefits.
Submit reports on Safari Society activity and status to the Vice President Institutional Advancement for the weekly Development meetings.
Work with the Development division staff as well as the GLAZA President to identify, cultivate, solicit, and steward individual donors.
Analyze success of procedures used in current year and propose improvements for the following year.
Complete and submit pledge forms for Safari Society pledges received. Work with the Development Coordinator to provide appropriate follow-up on pledges.
Work with Database Administration division for donor/data query requests as needed.
Interact extensively with a wide number of personnel including Trustees, Board committee chairs and committee members, existing donors and donor prospects, keepers, curators, Special Events staff, construction and grounds maintenance personnel and general public.
Personally respond to all questions, queries, requests and concerns related to Safari Society as needed.
Submit monthly program reports to the Vice President Institutional Advancement and the Board of Trustees' Safari Society Committee Chair.
Manage special donor recognition, stewardship and recruitment events/receptions in accordance with budget and in tandem and coordination with the Special Events division.
In conjunction with the GLAZA Special Events division, coordinate calendar of events for Safari Society and special program functions with Zoo personnel, special guests, and photographers to ensure quality program and reception for ceremonies, tours and special events.
Provide detailed tracking and reporting on prospect and donor contacts by inputting contact reports and proposals into the Raiser's Edge database.
Regularly update prospect lists for the Development Committee, Board of Trustees and staff to vet using the Raiser's Edge database.
Participate in other fundraising activities as needed.
Safeguard the confidentiality of development information at all times.
Other duties as assigned in support of the Advancement Division's goals and mission.
Major Gifts:
Work with the Vice President of Institutional Advancement and the Associate Vice President of Development to identify and help develop an annual comprehensive strategic plan for securing major gifts from Safari Society donors to maximize the potential revenue for the Zoo and GLAZA to include:
Prospect Identification: Primarily through face-to-face visits, expand and refine the pool of Safari Society donors and begin connecting individuals to specific programs and projects based on information gathered about a prospective donor's passion and interests.
Prospect Cultivation: Primarily through visits and imaginative pairings with Zoo personnel, GLAZA Trustees and administrators, draw individual prospects closer to GLAZA's priorities.
Prospect Solicitation: Work with the Associate Vice President of Development to develop strategies for giving for individual donors.
Stewardship: Help in the stewardship of Safari Society/Major Gifts donors and develop the stewardship plan in tandem with the Development team.
Skills, Knowledge and Abilities:
Bachelor's degree required.
Five+ years experience in annual gift fundraising, preferably with a mid-to large-size organization.
Demonstrated success in identification, cultivation, solicitation, and stewardship of individuals.
Demonstrated ability to forecast fundraising targets and to evaluate and report progress.
Superior oral, written communication and presentation skills; detail-oriented with a commitment to accuracy and clarity. Demonstrated skills to communicate persuasively, orally and in writing about the fundraising goals of GLAZA and the Los Angeles Zoo to individuals.
Experience working with Raiser's Edge.
Skill in listening perceptively, conveying sensitivity and awareness to prospective donors.
Passion and commitment for going out and securing gifts.
Ability to problem-solve and negotiate with tact and diplomacy.
Working knowledge of and familiarity with the goals of the Los Angeles Zoo, with the activities and research interests of the curators, as well as a practical understanding of zoos.
Demonstrated skills at planning cultivation and stewardship activities in conjunction with the Special Events team.
Strong computer aptitude; skill in Microsoft Word, Excel, and PowerPoint; knowledge of and skill using on-line and other resources to identify and research individuals; experience with donor database management; proficiency working with the Raisers Edge database.
Interpersonal skills to develop and maintain close and effective working relationships with curators, keepers, part-time and full-time staff, members, volunteers, donor prospects, senior Zoo staff and the general public.
Demonstrated ability to initiate programmatic activities independently; organize, prioritize and complete work in a timely manner despite many deadlines and competing requirements.
Skill in solicitation techniques.
Demonstrated ability to handle confidential information with integrity.
Demonstrated ability to focus on a computer screen for extended periods during the day.
Demonstrated ability to remain in a stationary position for extended periods during the day.
Demonstrated ability to visually see or hear calls being received.
Demonstrated ability to move around the Zoo's grounds on a regular basis.
Ability and willingness to work evenings, holidays and weekends as required.
Required to work all GLAZA galas.
Ability to travel.
**For the protection of our staff, GLAZA requires all employees to provide proof of vaccination for COVID-19.
Compensation
The salary range for this position is $100,000 to $110,000, depending upon experience and qualifications. GLAZA provides full-time employees with a full range of benefits, including medical, dental and vision insurance; life and long-term disability insurance; an FSA plan; paid vacation and sick leave; a 403(b) retirement plan with employer match and additional employer contributions based on longevity; 16 paid holidays per year; free parking; complimentary daytime passes to the Zoo and to L.A. Zoo Lights; and discounts on Zoo concessions and merchandise.
To apply for this position:
Email your cover letter and resume to: jobs-development@lazoo.org
Include Major Gifts Officer in the subject line of your email.
Submissions without the required subject line, or missing a resume or cover letter, will not be considered.
No phone calls or emails, please