Elephants of Asia
It's a habitat of pachydermic proportions—the largest in the history of the Los Angeles Zoo. This sprawling, 6.56-acre exhibit boasts more than three acres of outdoor space, deep bathing pools, a waterfall, sandy hills, clever enrichment opportunities, and a high-tech barn capable of caring for elephants of all sizes and ages.
With so much room for the elephants to roam, you'll want to check out each of the exhibit's four viewing areas to find the best vantage point during your visit:
The Wasserman Family Thai Pavilion educates visitors about the cultural importance of elephants in Thailand. Adjacent to the Thai Pavilion is a large demonstration yard featuring myriad enrichment items for stimulating play and exploration.
The Fritz B. Burns Foundation Cambodian Pavilion offers sweeping views of the elephant habitat and includes forested trails and Elephant Lake, a gift from the Winnick Family Foundation.
The Clayton H. Winthrop Elephants of India Plaza overlooks one of the habitat's most visited features—waterfall with holes and crevices in which keepers hide treats for the elephants to discover.
A gift from the Ralph M. Parsons Foundation, Elephants of China addresses the decline of elephant populations in this region. Zoo patrons view the elephants from a boardwalk over a marsh with an adjacent habitat for the sarus crane, the world's tallest flying bird.
Elephants have long played an important role in the cultural, artistic, and religious heritage of many Asian cultures. Elephants of Asia is designed raise to awareness of their cultural significance and familiarize guests with the challenges they face in the wild while increasing appreciation, amazement, and wonder for these majestic animals.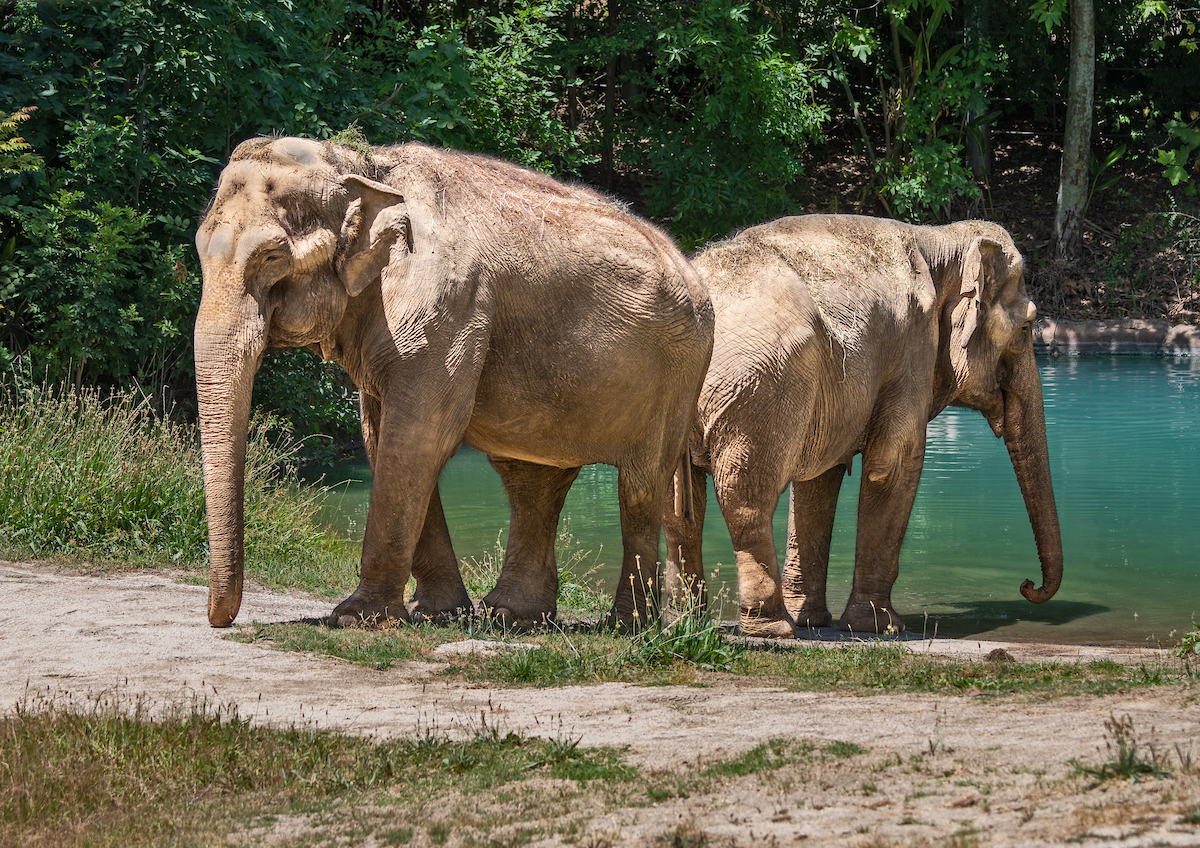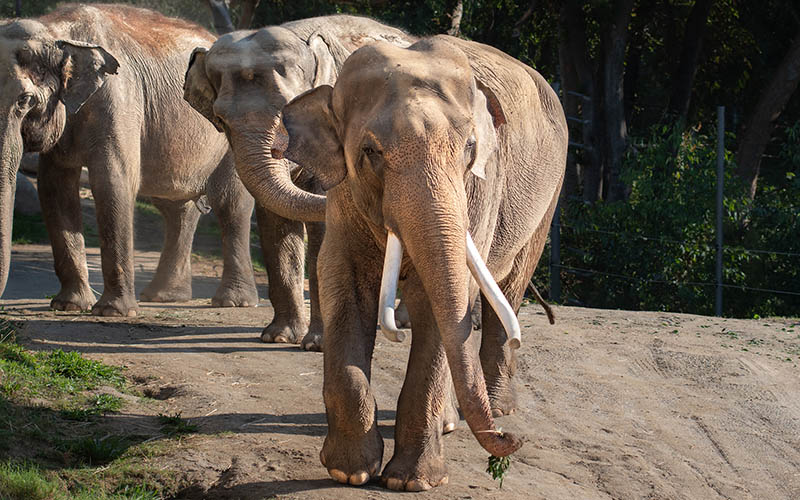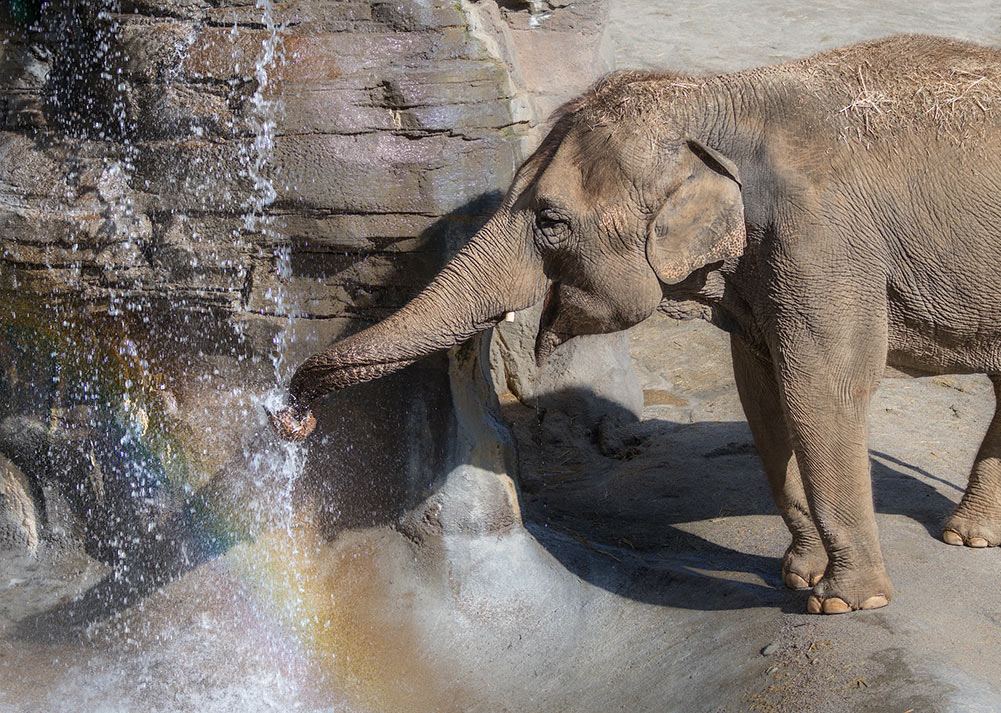 Fast Facts
After years of planning and care, our elephant experts have now fully integrated the four members of the Elephants of Asia herd. Learn more.
The facility greatly exceeds the standards set out by Association of Zoos and Aquariums (which awarded it a Significant Achievement Exhibit Award), the California Department of Fish and Wildlife, and the U.S. Department of Agriculture.
Sandy hills, planted forest paths, and built-in enrichment opportunities encourage exercise and exploration.
Water features include a 20-foot waterfall, a mud wallow, and two large pools deep enough to allow elephants to fully submerge.
16,600-square foot barn provides flexibility to care for elephants of all sizes and ages.
Geographically themed viewing areas educate guests about elephants, their cultural significance, and conservation.
Learn More